We Can Help. Ryes Valley Osteopaths are based in Little Henny just outside Sudbury, Suffolk. Our clinic is sat in the heart of the Ryes Valley, the perfect place to relax and start your road to recovery.
With our easy online appointment system you can check availability and book your session in just a couple of minutes. If you'd rather speak to us over the phone, no problem! Please call us on 07708 930835 during our opening times.
A relaxing atmosphere and dedicated staff ensure you're in good hands
We offer a full range of Osteopathic treatments to our clients. Our resident Osteopath is highly qualified in her field and has experience working in a busy London clinic. We understand that undertaking treatments of this kind can be a little daunting at first.
Rest assured, both our clinic and practice is centered around a professional friendly service that is both welcoming and comfortable. We respect your privacy too and adhere to a strict confidentiality policy.
News
You can now find Rebecca at the Livelong Health and Wellness Clinic in Hintlesham on Tuesday afternoons and Friday mornings. To book in at Hintlesham please follow the link to their website.  https://livelongltd.com/booking
Osteopathy can be claimed by many providers of Private Health Insurance, but please check your insurance details prior to booking, if they are accepted it will often involve you sending your receipts to them directly so please ask for receipts at the time of treatments.
For Aviva, AXA PPP, Vitality Health and Thrive4Life, please contact your provider first as often a GP referral is required. When booking in, please provide your claim and membership number. Normally excess payments are paid directly to the clinic, and following payments are dealt with by the clinic directly to your insurer . For any other query either contact the clinic direct or your insurance provider.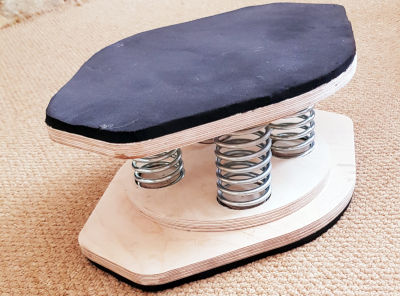 Handmade Wobble Boards
Quality materials and construction - only £55 each.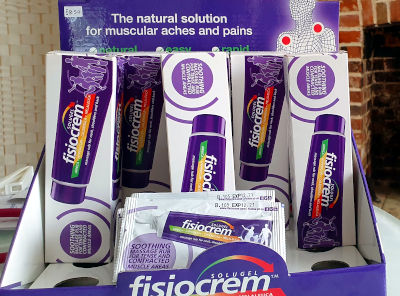 Fisiocrem Cream
A quality natural pain relief cream for muscular aches and pains.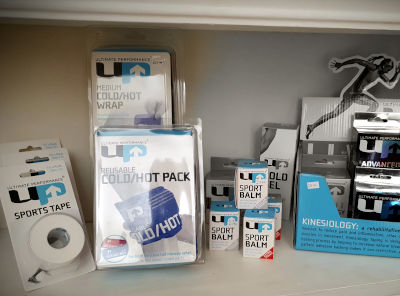 Various Supports & Tapes
We stock a variety of joint supports, tapes and pain relief products.
We are also now selling fantastic joint supports, Kinesiology tapes, sport balms and reusable hot and cold packs from the high quality brand Ultimate Performance!
Our osteopath will be able to recommend the correct support most suitable for your needs.
NOW OFFERING SUDBURY GYMNASTICS MEMBERS £5 OFF CONSULTATIONS AND TREATMENTS!
As our osteopath works closely with the Sudbury Gymnastic Club as a coach herself, we are now able to offer all members of the club £5 off consultations and treatments! Please quote Sudbury gymnastic club when booking!